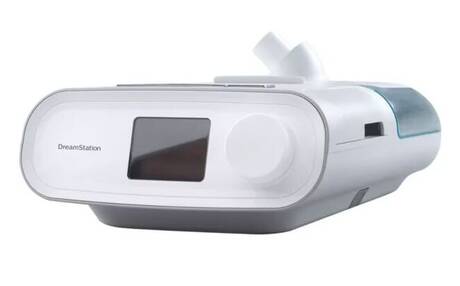 On June 14, Philips issued a voluntary recall for specific Philips Respironics devices. These include CPAP and BPAP devices to treat obstructive sleep apnea.
Most of the recalled devices are first-generation DreamStation products. The newer DreamStation 2 is not affected.
Unsafe Foam
The recall is related to the type of foam used to reduce the noise made by the devices. Over time, the foam inside the machine may fall apart into black particles. These particles can enter the humidifier, tubing and mask. As a result, you may inhale the particles when using the device. Philips reports that the potential risks to you include:
headache
skin or eye irritation
asthma
Testing by Philips also found that the foam can produce unsafe chemical levels. These "volatile organic compounds" are released as gases. Testing results suggest these emissions taper off during the initial days of use of a new device. Exposure to VOCs may cause problems such as:
irritation of the airway
headache or dizziness
skin, eye or nose irritation
nausea or vomiting
Philips reports that in 2020 the complaint rate for foam particles was low (0.03%). To date, there have been no reports of death. Philips has received no complaints related to chemical exposure.
Philips has begun a process to repair and replace affected devices. How long this process will take is unclear.
What should you do if you use a Philips PAP device?
Visit the Philips recall webpage for current information.
Use the Philips registration process to look up your device serial number.
Begin a claim with Philips if your unit is affected.
Call Philips at 877-907-7508 if you have questions about your device.
If your recalled device is a life-sustaining mechanical ventilator:

DO NOT stop using the device.
Talk to your medical provider to discuss your options.

If your recalled device is a CPAP or BPAP device for sleep apnea:

The FDA advises you to talk to your health care provider to decide on a suitable treatment for your condition.
The American Academy of Sleep Medicine advises you to contact your medical provider as soon as possible. Your medical provider can help you determine if you should continue or discontinue treatment. Your provider may prescribe a new PAP device for you. Your provider also may discuss other treatment options with you.

Read FAQs about the recall posted by the FDA.
Ozone Cleaners
Philips also advises you to avoid using ozone products to clean your PAP device. Philips reports that ozone-related cleaners may help wear down the foam in the device.
Last year the FDA also issued a safety communication and consumer update about PAP device cleaners. The FDA recommends that you follow the cleaning instructions provided with your device. These directions normally include regular cleaning with soap and water.
Updated July 30, 2021
Related posts: Philips PAP device recall: FAQs for patients